Back on January 27, 2018 on my blog, « Dèu vos guard », the General De GAULLE has given me a press article to be published online about german state censorship. Never forget that European governments have a dictatorial history of using civil defamation actions to stifle political opposition.
https://deuvosguard.org/2018/01/27/from-general-de-gaulle-german-hate-speech-law-is-the-future-of-europe-first-in-germany-then-in-italy-spain-great-britain-and-france-would-you-believe-surprise-surprise/
These governmental agreements enacting hate speech law are indicative of the extent of the European Union's repression of its critics and political opponents. However, events have recently taken, rather unexpectedly, an unfortunate and dangerous turn.
Hero or criminal  ? That is censorship to say it.
All dictatorships must end, including dictatorship in this Union, the European Union.
We have to break the dictatorship of this oligarchy.
YOU have to break the dictatorship of this global governance.
A great war with a worldwide scope is starting.
The prejudices and sectarianism which are encouraged under this global dictatorship have appeared and armed terrorist gangs had been pressing their political and ethnic demands for over ten years in the urban areas of your european countries.
Nazi books burning.
Saying « NO » to dictatorship does not automatically guarantee the rule of law and democracy.
No dictatorship was ever overthrown without much sacrifice and long struggle.
YOU MUST STRUGGLE FOR YOUR FREEDOM !
First, dictatorship itself is ugly and unacceptable.
Second, secular dictatorship excludes christian REPUBLICAN parties from participating normally in the political system.
However the concept of free speech has always held an important place in our democratic tradition.
These hate speech laws and other same bills based on german authoritarian government, the head of socialist Europe, raise serious concerns about freedom of expression and religion.
All this is because european governments want to stifle freedom of expression during coming elections.
It is not the European Union's place with its submitted governments to its oligarchic authority
to restrict

freedom of speech

during elections.
The false pretext of economic regulations strengthens the grip of oligarchic cliques in european governments,
weakens faith in public authority,

increases alienation, dissatisfaction and social troubles.
The dictatorship of the single common European market inevitably results in the dictatorship of a single regulation.
Then the dictatorship does away with the courts altogether.
It's not acceptable that the requirements a citizen must obey upon pain of criminal prosecution be determined by a single government official who decides what will or will not include the terms and conditions of artistic licence and free speech.
It is these public servants who review suggested redactions provided by medias or free bloggers.
The law would increase the executive authorities' powers to control and thus to censor everything printed in newspapers, as well as other media and other published material.
The law also gives the government the right to censor and close down newspapers at will in the name of national security.
The worst is that you have given this constitutional right of state censorship to simple merchants.
European governments stated that social networks were known as collaborators and dealers who sold rights of free speech to Internet users.
Although they may not be seized, inspected or censored without a substantiated order issued by a magistrate for a specific period,
proving that an interesting subject might not be taken seriously as a topic for a political debate by corrupted politicians and stupid peoples who elected them.
It seems FOR YOU that we are discussing two different things, although they are interlinked.
But you have given the illegal right to be cut out of the cyberspace by simple merchants.
Recognize
that some businesses help authorities
in repressive countries
to censor
and mount surveillance of the Internet,
and others turn a blind eye to the use of their equipment.
More and more governments have realised that the Internet can play a key role in the fight for
and they are establishing new methods of censoring it.
But in some circumstances its democratic denial by the elected assembly would amount to the exercise of a last resort political power to censor the judiciary, and to a constitutional crisis.
The Commission may also choose to censor their report on similar grounds, after consulting with what is vaguely termed "the authorized bodies".
Because a no-confidence decision is accepted if it has been passed by the majority of all parliamentarians, this will turn out to be an impossible mission.
Nonetheless, the overthrow of a democratically elected government by the military cannot be glossed over.
The election rigging, the graft… none of which you're interested in.
Or maybe YOU'RE just interested in to play games and get paid for it.
You'd still rather be playing video games.
But life is not a video game.
LIFE IS YOUR REALITY.
YOUR REAL LIFE IS YOUR PRISON, stay home and play video games.
Mostly playing video games and listening to terrible top-40 pop music.
New Global Oligarchy is the winner
In french, the « N.O.M. », for « Nouvel Ordre Mondial »

rough translation the « Name of « Mund»», it is to say :- the « New World Order ».
On one side, the king of your atheist world, with his trillions in oil wealth, the protection of the world energy oligarchy.
His most important function is to protect the criminal oligarchs from prosecution and engage in torture.
It is impossible for individual countries to confront the oligarchies that exercise power in the global arena.
Because of the rapidly spreading globalization of markets and the emergence of powerful transnational oligarchies, the normative power of States has been degenerating at an increasing pace.
But beneath all this apparent jumble of bric-a-brac :
lie the two key notes of the oligarchic sect that governs us,
namely contempt for the people and the quest for an obscure world « governance ».
The consensus existing was that you cannot censor the media, you cannot tell them what to do.
The globalization driven by ICT
must not bring back the centralized autocratic or oligarchic regimes

which it was to be hoped, had died with the twentieth century,
but must be based on a free flow of ideas.
Write naturally without censoring yourself,
telling the truth

in your own language.
____________________________________________________________________
https://edition.cnn.com/2016/12/05/opinions/italy-beppe-grillo-opinion-ben-ghiat/index.html
Meet Italy's Donald Trump
By Ruth Ben-Ghiat
Updated 2358 GMT (0758 HKT) December 5, 2016
[Ben-Ghiat : Italy's vote was a huge victory for movement founded by comedian turned populist politician Beppe Grillo, who compares himself to Donald Trump and has shown a similar genius for marketing
Pull of illiberalism seems irresistible to many, she writes
Ruth Ben-Ghiat is a frequent contributor to CNN Opinion, and professor of history and Italian studies at New York University.
Founded in 2009, it became a political force to contend with when it received more than 25% in the 2013 elections. Yet its platform is still so eclectic that it's been called "post-ideological." It draws in large numbers of young people for its support of web-based democracy, the environment, and sustainable development, and its harsh critiques of globalization and big business.
[…]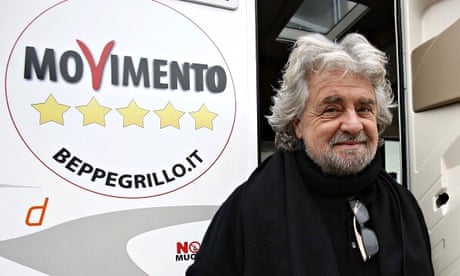 Voters in Italy, Austria send message to EU leaders: Hold on tight
Yet the Five Star Movement certainly does not map onto progressive politics as traditionally defined. Five Star members are economic protectionists, partial to conspiracy theories, and take a hard line against Islam and immigration.
Grillo's corrosive comedy has included a "joke" that Sadiq Khan, London's Muslim mayor, might "blow himself up in Westminster."
And while the party's mantra is direct democracy, Grillo has a rather dictatorial personality. Perhaps that's why he adds his name to the many European politicians who admire Vladimir Putin (the Italian newspaper La Stampa reported that Russian sites were spreading fake news designed to help Grillo).
[…]]
_______________________________________________________________
https://edition.cnn.com/2016/12/04/europe/italian-referendum-beppe-grillo-profile/index.html
Italian referendum: Who is Beppe Grillo?
By Sheena McKenzie, CNN
Updated 0523 GMT (1323 HKT) December 5, 2016
An anti-establishment entertainer?
Grillo, 68, founded the party in 2009 after making a name for himself on Italian TV in the 1970s and 1980s. He capitalized on his show-business bravado to promote an anti-establishment movement spanning both the left and right of politics.
"He's used to entertaining the public, so his speeches are also very entertaining," said Vincenzo Scarpetta, senior policy analyst at think tank Open Europe.
"Even if you don't speak Italian, if you watch his body language you can see he's always very expressive and entertaining — he moves a lot, running back and forth on stage."
Grillo has called for greater transparency in government, holding "V-Day" rallies — short for an Italian expletive beginning with V — which he says also invoke the revolutionary spirit of "V for Vendetta."
"He's definitely a straight-talking guy," said Scarpetta.
Grillo's party's politics may be harder to pin down.
"It's difficult to place the movement on the political spectrum, precisely because they have refused so far to be categorized as either left or right wing," Scarpetta added.
____________________________________________________
https://edition.cnn.com/2016/12/04/europe/italian-referendum-beppe-grillo-profile/index.html
Beppe Grillo,
The clown prince of Italian politics.
________________________________________________________________________
It's why european politicians have decided
to make state censorship appear
and to make satire and humour disappear !
An ancient tradition in France, comics like COLUCHE and Pierre DAC are presidential candidates,
even Emmanuel MACRON, called "the new COLUCHE" by the ex- french president François HOLLANDE. But french people do not laugh at his jokes !
http://www.gala.fr/l_actu/news_de_stars/pour_francois_hollande_emmanuel_macron_est_le_coluche_de_2017_364004
Pour François Hollande, Emma­nuel Macron est le Coluche de 2017
UN COMPLI­MENT DE « MONSIEUR PETITES BLAGUES »
[ Dans le dernier numéro du Canard Enchaîné, on peut lire les tensions qui animent le gouver­ne­ment de l'inté­rieur. Et s'il est un ministre qui a le don d'agacer certains de ses collègues, c'est bien le ministre de l'écono­mie, Emma­nuel Macron. Mais pour François Hollande, le jeune poli­tique a beau s'agiter, il n'est qu'un clown, ou plutôt un « Coluche », dans la bouche du président de la Répu­blique, qui consi­dère qu'il ne repré­sente pas un danger. […]]
François HOLLANDE was wrong as usually, the only rule that he has respected in his so long presidence,
The "new President of France !",
the new COLUCHE ! 
No, it's wrong too !
Emmanuel MACRON is not "the new COLUCHE",
because COLUCHE would have pledged to pass a freedom of information bill
that would allow citizens to find out how their taxes are spent
and to struggle against corruption of politicians and public officials.
Emmanuel MACRON pledges to pass a hate speech law, like in Germany, to struggle against french freedom of expression, a constitutional right in France.
_______________________________________________________________________________
In France, there was a time when socialist politicians killed comics by dictatorial censorship
and it seems that they would have wanted to physically eliminate them. The presidential candidate COLUCHE died in a tragic trafic accident the June 9th, 1986.
The corrupt dictatorships of european countries deprive their people, women especially, of the most basic human, social and economic rights
which explains their interest for fascisms,

claiming to fight against racism and anti-Semitism

but for some inexplicable reason taking measures to bolster the « islamic Nazism ».
REMEMBER, the CNN reporter noted in his press article that :
– « Five Stars members are economic protectionists, partial to conspiracy theories, and take a hard line against Islam and immigration. »
And Beppe GRILLO, the «  clown », is the leader of the political party « Five Star movement ».
Although it may be a criminal decision with painful consequences, it seems smarter
to bring some comic programmes to an end,

or not to begin them at all,

rather than under-finance them, what is further suspect because it's a political discriminatory practice far too much overly visible to the general public
or rather than physically kill political clowns that is more reprehensible with possibility to expose the future defendant to an obvious risk of a criminal conviction which is intended to reflect public outrage.
Now remember and determine to change the future.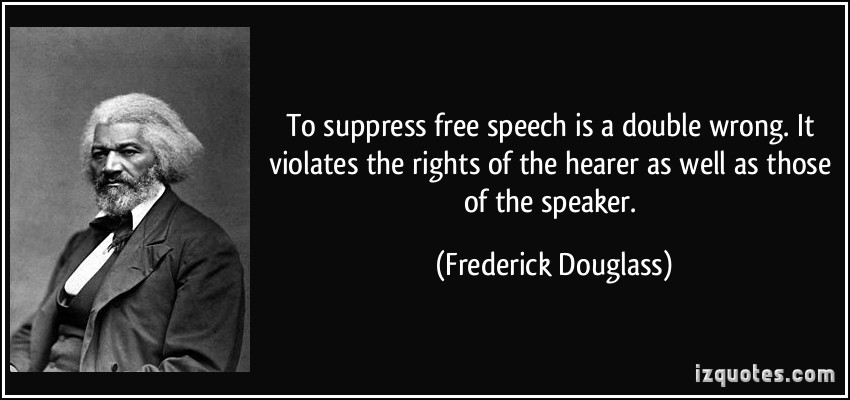 Read the following press article from a very clever blog [www.techdirt.com]  and decide how it pertains to your experience.
As I have told you many times, it is YOU, the people
who decide your future

and the dark is head to head for their goal :

to propagandize the European people.
Resist the urge to belittle seemingly "silly" problems and try to keep an open mind.
Read on to learn about how you can protect YOU, the people !
_____________________________________________________________________________
First press article
https://www.techdirt.com/articles/20160919/17403635566/italy-proposes-law-to-make-mocking-people-online-illegal.shtml
Italy Proposes Law To Make Mocking People Online Illegal
from the what-a-stupid-fucking-law dept
Free Speech
by Mike Masnick
Tue, Sep 20th 2016 10:43am
Every so often, we see (probably) well-intentioned, but incredibly stupid, attempts to "fight" online harassment and bullying through laws that make saying things that are "offensive" against the law. In the US, such laws (if they actually get passed) are usually thrown out once someone makes a First Amendment challenge over them, but elsewhere in the world there's no First Amendment to fall back on. Over in Italy, some officials have proposed what may be one of the dumbest such laws in history, written so broadly that it will outlaw a lot more than the kind of "cyberbullying" it's supposedly intended to combat:
Under the proposed law, the "site manager" of Italian media, including bloggers, newspapers and social networks would be obliged to censor "mockery" based on "the personal and social condition" of the victim — that is, anything the recipient felt was personally insulting. The penalty for failing to take action is a fine of €100,000. Truthfulness is not a defense in suits under this law — the standard is personal insult, not falsehood.
Yes, mockery on the internet could get you a €100,000 fine. Mockery. The internet. The internet is made for mockery. And now is the time that everyone should be mocking this idiotic law — and the politicians who proposed it without having the slightest idea of how such a thing would be abused all the time. As Cory Doctorow at BoingBoing notes:
… what it will do is create a tool for easy censorship without due process or penalty for misuse. The standard proposed in the bill is merely that the person on the receiving end of the argument feel aggrieved. Think of the abuse of copyright takedowns: online hosts already receive millions of these, more than they could possibly evaluate, and so we have a robo-takedown regime that lets the rich and powerful routinely remove material that puts them in an unflattering light.
As bad as that is, at least it makes censorship contingent on something specific and objective: copyright infringement, which has a wealth of caselaw defining its contours. Indeed, so much that you need to be a trained expert to adjudicate a claim of infringement. But at least you can objectively assess whether a copyright infringement has taken place.
The standard set by the proposed Italian law allows for purely subjective claims to be made, and for enormous penalties to be imposed on those who question them before undertaking sweeping acts of censorship.
There are some efforts under way to "improve" the law by making it not quite so draconian, but maybe, just maybe, the "improvement" should be to recognize that you're never going to successfully outlaw mockery on the internet.
———————————————————————-
Some comments :
Anonymous Coward, 20 Sep 2016 @ 10:55am
Quick everyone
Let's all mock Italy while it's still legal!
———————————————————————-
Norahc, 20 Sep 2016 @ 11:05am
Vacation places
If this law passed, it will be one more place on the ever growing list of countries Mike won't be able to visit.
—————————————————————————-
crade (profile), 20 Sep 2016 @ 11:10am
Re: HowThisWouldLookIntheUSA
These things don't fail horribly, they just keep compounding removing freedoms bit by bit and giving people time to adjust like a frog being boiled slowly so it doesn't jump out of the water.
The differences you perceive are superficial.
——————————————————————————–
Anonymous Coward, 20 Sep 2016 @ 11:25am
Re: Re: HowThisWouldLookIntheUSA
It is a tried and true method for getting gullible people to hand away all of their rights without much protest.
If I orchestrated a way to have your child kidnapped, then orchestrated the safe retrieval of your child despite you having lost much of your wealth, you would have profusely thanked me for it.
In many ways this is how government works EXACTLY! They are usually the cause of the problems to start with… and of course they will have a solution for it too, and a solution for the problems the new solution caused and yet again, solutions to the problem that the solution to the other problem caused as well.
Before you know it, there are so many laws throughout time that it is impossible to determine if you are free or just a sad prisoner living under the illusion that you are free because you still have the choice to buy a bag of beans to feed your family or a bag of rice.
———————————————————————————-
Jeremy, 21 Sep 2016 @ 12:28pm
Re: HowThisWouldLookIntheUSA
How handy to define the kind of speech that you want to have regulated as 'business speech', as if businesses were not made up of…people. Ideas are ideas. Speech is speech. It doesn't matter who's doing it. As long as you're not inciting to riot or shouting fire in a crowded movie theater FOR THE PURPOSE OF CAUSING A PANIC (it's legal if you really think there's a fire…), then it's legal. The Founders knew how gov'ts tend to want to prohibit the right to free speech, so they gave us the 1st Amendment. No matter how offensive it is to others, it is legal. 'Hate speech' legislation is tyranny.
———————————————————————————–
a state sponsored troll, 20 Sep 2016 @ 12:13pm
Can I reserve my cell?
I know it's meant to be just a fine but I want to get the nice one with the window reserved, as they'll probably change it to jail time in a few months.
_______________________________________________________________________
[#Metoo]
_________________________________________________________________________
———————————————————————————–
Anonymous Coward, 20 Sep 2016 @ 12:19pm
The law is a mockery
This law is a mockery itself and the people who pass it should be fined.
What a bunch of idiots….
They have made a mockery of themselves….
So under their own law, they need to arrest themselves, find themselves guilty (they already are), then fine themselves and throw themselves in prison.
————————————————————————————
Curzio, 21 Sep 2016 @ 3:14pm
This law makes a mockery of due process and thereby, in Italy, makes the Law an ass. It is contrary to law itself. Italians who are free have the duty to disobey it.
————————————————————————————-
Not an Electronic Rodent (profile), 22 Sep 2016 @ 6:22am
A cunning plan
Totally a brilliant idea – assuming you're an Italian politician of course:
Step 1 / Pass really stupid law outlawing mockey.
Step 2 / Use really stupid law to sue anyone who points out it's a really stupid law because they're mocking your work.
Step 3 / Profit!  
____________________________________________________________________
Second press article
https://www.techdirt.com/articles/20161230/11203336378/now-italy-wants-to-make-fake-news-illegal.shtml
Now Italy Wants To Make 'Fake News' Illegal
from the but-can-you-define-it ? Dept
Legal Issues
by Mike Masnick
Tue, Jan 3rd 2017 3:25am
[ Now Italy Wants To Make 'Fake News' Illegal
from the but-can-you-define-it? dept
Over and over again, we've talked about the ridiculousness of the moral panic around so-called "fake news" — a broad and somewhat meaningless term now used to describe just about anything from actual made-up stories, to news articles that have a small factual error, to those with a "spin" that someone disagrees with. And, as we warned, the panic of "fake news" is leading to widespread calls for censorship. A few weeks ago, we wrote about how German officials were supporting a plan to criminalize "fake news" and now Italy wants to join in on the fun. In an interview with the country's antitrust chief, Giovanni Pitruzzella, he argued that it's really time to crack down on the internet, with government wielding the censorship power over whatever it calls "fake news."
"Post-truth in politics is one of the drivers of populism and it is one of the threats to our democracies," Pitruzzella said. "We have reached a fork in the road: we have to choose whether to leave the internet like it is, the wild west, or whether it needs rules that appreciate the way communication has changed. I think we need to set those rules and this is the role of the public sector."
Pitruzzella argued tackling fake news should not be left up to social media companies, but instead be tackled by the state through independent authorities with the power to remove fake news and impose fines, coordinated by Brussels, similar to the way the EU regulates competition.
Any time you hear of a plan for the government to be able to remove news stories or impose fines for reporting, you should get very, very worried. That is a recipe for censorship. Yes, blatantly made-up stories are a problem — but not one that should be dealt with by expanding the tools of censorship in a way that will be abused. We need to teach better media literacy and get more people to understand how to read critically and to do research. Putting tools to censor and fine journalists in the hands of government will inevitably lead to that power being abused. Someone will report on something that makes a politician look bad, and suddenly it will be declared "fake news." We're seeing that happen already — even without the threat of fines and censorship.
This focus on "fake news" is becoming increasingly dangerous and many of the people screaming loudest about it — including lots of journalists — don't seem to realize where it will end. You can worry about truly made-up stories all you want, but if you think the solution to it is to increase the powers to censor and stifle and chill expression, you're not going to be happy with how it boomerangs back on legitimate expression.]
———————————————————————————
Some comments :
Anonymous Coward, 3 Jan 2017 @ 4:01am
How does one distinguish between satire and political spin as applied to stories? Will the politicians put into practice their usual "do as we say and not as we do"?
———————————————————————————–
Anonymous Coward, 3 Jan 2017 @ 7:11am
Mussolini would be proud.
Same old same old.
——————————————————————————————
Ninja (profile), 3 Jan 2017 @ 8:26am
The "terrorism" bogeyman isn't working anymore. They had to choose a new target.
_____________________________________________
Third press article
https://www.techdirt.com/articles/20180120/08134839049/italian-government-criminalizes-fake-news-provides-direct-reporting-line-to-state-police-force.shtml
Italian Government Criminalizes 'Fake News,' Provides Direct Reporting Line To State Police Force
from the let-a-bold-new-era-of-SWATing-begin! dept
Free Speech
by Tim Cushing
Wed, Jan 24th 2018 9:40am
No one knows how to handle "fake news." Rather than step back and see what light-touch approaches might work, governments all over the world are rushing forward with bad ideas that harm speech and threaten journalism. No one seems to be immune to the "do something" infection and everything proposed is just another way to give governments more direct control of social media platforms and news outlets.
In Italy, the government control of speech under the guide of "fake news" deterrence is being done in the worst way possible. It's not being handed to a regulatory body with instructions to sort of keep an eye on things. Instead, as Poynter reports, it's rolling out as a heckler's veto backed by armed officers.
In an effort to address fake news ahead of this year's elections, the Italian government has created an online portal where people can report hoaxes.
The portal, which Interior Minister Marco Minniti announced Thursday, prompts users to supply their email address, a link to the misinformation they're reporting and any social networks they found it on.
Then the requests are ferried to authorities at the Polizia Postale, a unit of the state police that investigates cyber crime, who will fact-check them and — if laws were broken — pursue legal action. In cases where no laws were broken, the service will still draw upon official sources to deny false or misleading information.
It seems as though this could be handled without government interference — especially not the sort that might result in armed officers showing up at a press agency's HQ, demanding rebuttals, deletions, or arrests of fake news offenders. The government's anti-fake news effort even gives the government a platform for "more speech," which is all speech like this really needs to be greeted with.
Getting facts wrong should be a black eye (not literally!) for journalists, rather than a criminal offense. Fake news spread maliciously should be greeted with little more than fact checking and debunking. This can — and should — be handled by journalists and citizens. Giving the government a platform for debunking caters to its innate desire to control the narrative in questionable situations. The government is certainly welcome to present its own side and deliver facts that rebut claims made by others. But it doesn't need legislation to do this and it certainly does not need to bring law enforcement into the mix.
Adding to the host of problems is the fact that "fake news" hasn't been clearly defined by the government. True, the term resists strict definition, but the lack of discernible contours means the government can simply target any speech it doesn't like and force the issue by handing it over to the police force. The opening of an online portal invites further abuse by citizens who prefer shouting down people with opposing views, rather than engaging in constructive discussions.
Whenever the police is given the task of dealing with the truth and falsehood of news and political content, yes, those who care about democracy should be worried — not feel protected," [journalist Fabio] Chiusi said. "Citizens in healthy democracies don't need to be protected from falsehood of this sort: they should be able to freely exercise their judgment, with no interference from state authorities — especially the police."
Arianna Ciccone, founder of the International Journalism Festival, agreed. She told Poynter in an email that the initiative — which Chiusi said doesn't offer a counter-measure for those who might be falsely accused — opens up the possibility of future infringements of free speech by the government, as well as a potential cooling effect on the press.
In short: If journalists are too afraid that making a mistake will result in legal intervention, what will go uncovered?
Reporters will not only shy away from publishing articles while details are still emerging, but will also be deterred from publishing anything the government might disagree with. The term "fake news" has become shorthand for news anyone disagrees with, whether or not the contents are untrue. This gives the Italian government free rein to harass news outlets it doesn't like. Even if journalists are ultimately cleared of criminal charges, they'll be forced to spend time and money defending themselves and the outlets they work for will likely face future harassment from authorities. Once you're on law enforcement's radar, you're there forever. It's the newsroom equivalent of inner city life, where merely existing in a "high crime" area exposes you to constant, unprovoked "interactions" with law enforcement.
Normally, I'd say something like "the legislation's aim is noble," but in the case of governments v. fake news, that can't even be said. The term eludes strict definition which is the sort of thing you definitely need if you're going to regulate speech. Providing a direct pipeline to police mobilization is perhaps the worst "solution" presented so far. And as the anti-fake news effort picks up steam, the ripple effect will move beyond harassed journalists to every Italian citizen who's "liked" or retweeted social media posts deemed "fake news" by a law enforcement entity.
———————————————————————————-
Some comments :
Regret, 24 Jan 2018 @ 11:08am
Could be worrisome, but these are Italian police
Two Carabinieri are in front of a mirror.
The first one says, "Look, two colleagues. Let's go say hello."
The other says, "No, let's just wait. It looks like they're coming this way."
—————————————————————————————-
Anonymous Coward, 24 Jan 2018 @ 11:09am
No one seems to be immune to the "do something" infection and everything proposed is just another way to give governments more direct control of social media platforms and news outlets.
I'm pretty sure that's because giving government more direct control over social media and news outlets is the point of most of this. "Fake News" has been around a long time. It simply used to be called things like yellow journalism, propaganda, or gossip. Governments are only leaping to "do something" about it because now that it's called "fake news" a bunch of people are panicking and politicians see the chance to give themselves a mandate to censor media outlets old, new, or 'social'. They're hoping to publish enough people for gossiping on the internet, that when the next election roles around, everyone will fear to say anything bad about them, even if it's true.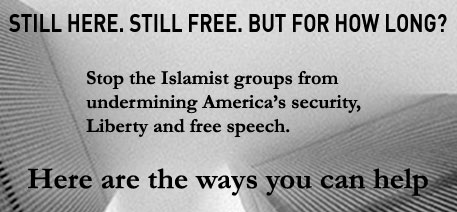 ———————————————————————————————
Not an Electronic Rodent (profile), 24 Jan 2018 @ 12:32pm
Sounds kinda familiar…
The state deciding what is and isn't true in news and political reporting… What could possibly go wrong?
The UK government seems to be doing something similar – an [http://www.bbc.co.uk/news/uk-politics-42791218] "anti-fake news unit"… Guess "Ministry of Truth" was too copyright…?
_____________________________________________________________________
Vive la France LIBRE !