Le Général ne veut pas que j'écrive "ex-Président de la République française".
Pour lui, on n'est président que le temps de son mandat présidentiel.
Et quand les Français ne veulent plus de vous, il faut savoir se retirer.
Un Président qui ne représenterait plus que lui-même et ses "affidés" (sic) serait un dictateur.
– A chacun d'apprécier à quel moment il devient un dictateur !
Cet article, je devais l'écrire depuis au moins deux semaines.
Le Général a été patient, ce qui ne lui ressemble pas en temps ordinaire.
Il en a profité pour me faire part de ses réflexions sur notre époque et les derniers événements qui secouent une actualité dérangeante pour les "Soumis".
Je m'interroge sur l'emploi de ce terme "soumis" par mon "visiteur", Charles de Gaulle, toujours soucieux de respecter la laïcité dans ses interventions publiques.
Il le traduit par :
– "collaborateurs" ou mieux "islamo-collaborateurs"
… puisque je m'étonne de le voir utiliser un qualificatif polémique très actuel et que j'aurais préféré chercher un terme qu'il aurait pu utiliser en son temps.
Le Général continue :
– "La France est sous occupation ennemie, un ennemi que les collabos refusent de nommer par peur de la révolte populaire,
… comme si les Français ne s'étaient pas rendu compte qu'ils étaient tombés en dhimmitude !
Pactiser avec l'ennemi lorsqu'un pays lui-même se déclare en guerre contre cet ennemi, c'est du jamais vu dans l'art de la guerre."
Le Général me paraît faire référence volontairement à l'oeuvre de de Sun Tzu :
– "L'art de la guerre – Les 13 articles".
J'ignore s'il l'avait lu de son vivant.
————————————————————–
https://www.payot.ch/Detail/lart_de_la_guerre-sun_tzu-978284205075
[ A l'égal des œuvres de Machiavel et de Clausewitz, ce traité de stratégie militaire, composé par Sun TZU (VIème-Vème siècles avant J.-C.), est un classique du genre.
L'ART DE LA GUERRE OU LES TREIZE ARTICLES, où "chaque mot est une perle", pose les préceptes fondamentaux de la guerre et de la politique.
Référence incontournable pour de nombreux stratèges contemporains, ce livre dangereux est un extraordinaire traité sur l'art de la tromperie et du retournement.]
————————————————————
Je publie ces trois citations de Sun Tzu choisies, non pas par hasard, mais pour illustrer le discours du Général de Gaulle, à sa demande :
"Ainsi, ceux qui sont experts dans l'art de la guerre soumettent l'armée ennemie sans combat. Ils prennent les villes sans donner l'assaut et renversent un état sans opérations prolongées."
"Qui connaît l'autre et se connaît lui-même, peut livrer cent batailles sans jamais être en péril. Qui ne connaît pas l'autre mais se connaît lui-même, pour chaque victoire, connaîtra une défaite. Qui ne connaît ni l'autre ni lui-même, perdra inéluctablement toutes les batailles."
"Votre but demeure de vous saisir de l'empire alors qu'il est intact; ainsi vos troupes ne seront pas épuisées et vos gains seront complets. Tel est l'art de la stratégie victorieuse."
————————————————————-
Le Général de Gaulle veut que je revienne sur le bref épisode, trop bref à son goût, de la victoire de Laurent Wauquiez, son "poulain", élu Président des Républicains en 2017, puis de sa défaite par renoncement à se battre en 2019.
Ce que j'écris est prouvable sur mon premier blog ouvert dans le Club de Médiapart depuis 2011, bien avant que Laurent Wauquiez ne devienne le Président des Républicains en 2017.
En effet, j'ai fermé mon blog dans le journal en ligne de Médiapart fin 2014 mais les articles sur Laurent Wauquiez dans lesquels le Général de Gaulle annonçait, dès 2012, que Laurent Wauquiez deviendrait un grand homme politique et qu'il serait un jour Président, sont toujours visibles et lisibles sur le site Internet de Médiapart.
Moi-même, en 2012, je ne savais pas qui était Laurent Wauquiez quand le Général de Gaulle m'en avait parlé.
Il m'avait fallu rechercher phonétiquement le nom "Vokié" et j'avais failli renoncer puisqu'écrit avec un "V", mes recherches n'aboutissaient pas.
Ce n'est que grâce à la banque d'images de Google, en visionnant le strombinoscope de tous les élus politiques de l'UMP, parti se prétendant "gaulliste", que j'ai reconnu le visage de celui que m'avait montré le Général de Gaulle,
– le visage de Laurent "Wauquiez" avec un "W" suivi de "auqu"
– et non pas trois lettres "Vok", tel que je l'avais écrit à tort.
Sur mon nouveau blog "Dèu vos guard", ouvert grâce à WordPress en 2014/2015
[parce que Médiapart ne supportait plus l'humour de Coluche, l'Emmerdeur pas Mort", "l'E.M.P.",
– acronyme voulu en référence irrévérencieuse à l'UMP, parti alors au pouvoir en 2011],
… le Général de Gaulle conseillait à Laurent Wauquiez de ne pas choisir le philosophe "Bel Ami" pour devenir la tête de liste des élections européennes en 2019.
Selon le Général de Gaulle, c'était la pâle copie d'un Emmanuel Macron trop cultivé pour être honnête aux yeux des Français.
Or les électeurs français venaient justement de se faire tromper par cet autre "Philosophe", élu Président de la République dans une France qu'il méprisait "en même temps" qu'il se voyait déjà "Empereur de l'Europe".
Ce conseil précieux du Général de Gaulle, de ne pas choisir "Bel Ami", conseil publié en 2019 sur ce blog "Dèu vos guard", ignoré par Laurent Wauquiez, alors Président des Républicains, devenu pourtant lui-même Président comme l'avait annoncé, des années auparavant, le grand Charles sur mon blog de Médiapart, est encore visible dans les articles dictés par le Général de Gaulle, en 2019, sur ce même blog "Dèu vos guard".
Je suppose qu'en 2019, Laurent Wauquiez se pensait supérieurement intelligent et se sentait mieux inspiré de suivre les recommandations de sbires technocrates que les avertissements d'une "voyante" auto-proclamée publiant aussi des articles de Coluche au style très très… coluchesque.
[Puisque dictés par Coluche le soi-même, lequel ajoute :
– "J'suis mort ? Prouvez-le !
– Piss'que j'suis vivant et que j't'emm.rde, l'incrédule."
J'évite de reprendre la rime entre "incrédule" et…, rime soufflée par Coluche.
Je vous laisse imaginer ce qui devrait se lire à la place des pointillés : – "Je t'….ule, l'incrédule."
– Oui, il arrive à Coluche de s'inviter pendant une dictée d'article du Général de Gaulle pour lancer quelques vannes et s'éclipser sitôt fait, car la vulgarité de l'humoriste attriste le grand homme.]
Donc je reprends l'article sur l'art de la guerre, sauf que je dois attendre que le Général, parti à cause de Coluche, veuille bien revenir.
Le Général réapparaît, un rien hautain avec un certain dédain pour ma personne qui ose fréquenter un tel individu, à la vulgarité insigne, j'ai nommé :
– "Coluche".
[- Irréconciliables, ces deux-là !
Pourtant ils sont du même signe, mon signe préféré, le signe du Scorpion.]
Le Général poursuit :
– "Laurent, "tu" …
[Attention, le Général tutoie très rarement et, à mon humble avis, là, ce n'est pas une marque de respect.
Il fut un temps, on aurait pu y voir une marque d'affection dont le Général est peu prodigue.]
… tu as voulu "Rassembler" tous les mouvements au sein de ton parti qui n'est plus le mien, comme à l'époque du "RPR", cette époque qui me fait honte où l'affairisme politique s'est vautré dans les égoûts de la République française.
Mais, jeune homme, je t'avais expliqué que le rôle d'un chef de parti dans un pays occupé par l'ennemi n'est pas de "Rassembler".
Il est d'indiquer la direction à suivre et de prendre la tête du seul mouvement qui est digne du mot "Gaullisme",
– celui de la Résistance contre l'occupation d'un pays, de mon pays, la France, par un ennemi trop visible, si visible qu'il ne peut plus s'effacer que dans les mots.
Il est trop tard, selon vous, pour chasser cet ennemi de votre pays,
– ce pays qui est devenu un Etat "soumis" à la dictature de gens n'habitant nulle part ou bien se trouvant chez eux partout.
Imagine, mon petit [sic] si, au temps de l'Occupation, j'avais voulu rassembler les Français qui étaient pro-Pétain et ceux qui étaient contre le Maréchal :
– autant me livrer moi-même à l'ennemi qui occupait ce pays, mon pays, la France !
Je te l'ai déjà dit :
– "Un meneur d'hommes, un chef d'Etat digne de ce nom, ne peut rassembler les belligérants qu'après avoir gagné SA guerre.
… Pas après avoir aidé ses ennemis à gagner LEUR guerre contre son propre pays !
Tu as piteusement battu en retraite après ta défaite aux élections européennes, ce qui prouve encore une fois ton manque de courage.
– Je le regrette !
Une défaite n'est qu'une bataille perdue dans une longue guerre.
Il te fallait apprendre de tes erreurs.
Le leurre républicain, c'est ce slogan publicitaire :
– l' "Union Nationale", l'"Union Sacrée" !
Mais, c'est quoi, l'"Union Sacrée" avec l'ennemi qui occupe votre territoire ?
– Sinon une abdication pure et simple devant l'ennemi !", tonne le Général de Gaulle.
– "Ainsi, que penser d'un Chef d'Etat qui prétend défendre un pays contre l'ennemi qui l'occupe, en fournissant à cet ennemi, sous couvert d'égalité "république-haine",
[je reçois l'adjectif "républicaine" écrit de cette manière]
… tous les moyens d'investir des cités et des lieux que cet ennemi installé chez vous n'a pas encore conquis, pris à vous, les Français,
– vous qui êtes prisonniers de vous-mêmes et par vous-mêmes, dans votre propre pays, à cause de l'incapacité de l'Etat français à combattre cet ennemi qui, lui, circule librement,
… enfermement imposé sous un prétexte de sécurité mais pas seulement sanitaire ?
La peur des attentats islamistes qui destabilisent trop fortement la France !"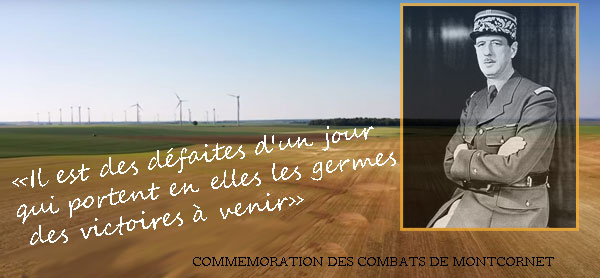 Le Général de Gaulle annonce, presque solennel :
– "Vous avez perdu, Françaises, Français !
Vous êtes aujourd'hui occupés par des gens qui vous traitent comme si, les ennemis d'un autre peuple, ce peuple différent de vous, c'était vous !
… Vous, les étrangers !
Vous, devenus des étrangers dans votre propre pays !
– Oui, vous êtes devenus les ennemis d'un autre peuple que celui qui peuplait, autrefois, un pays appelé la France… vos propres ennemis !
– Vous êtes ces ennemis de cet autre peuple venu conquérir votre pays appelé autrefois la France… et qui n'est déjà plus votre pays natal.
Vos élus politiques participent de cette grande conjuration du début de ce siècle, conjuration qui a pour but :
– de vous priver de tous vos droits, dont le droit le plus élémentaire de circuler
… alors que vos frontières restent ouvertes pour accueillir cet autre peuple et lui permettre de vous envahir.
Ce gouvernement de félons vous demande de vous dépouiller de tous vos biens au nom d'une cause sanitaire d'urgence nationale qui justifierait que vous vous dépossédiez de tous vos acquis pour des gens qui vous haïssent.
Vous acceptez d'être fouillés jusqu'au tréfonds de vous-même et que vos relations subissent le même sort, toute communication même privée pouvant faire l'objet d'une future délation au nom d'une expression contrôlée mot à mot,
– expression qui n'a plus de frontière, elle aussi, entre le domaine privé et le domaine public.
La surveillance étatique pénètre toutes vos vies privées, faisant sauter le verrou des portes de vos domiciles, et vous, les imbéciles, vous en redemandez !
– Françaises, Français, êtes-vous devenus toutes et tous cinglés ?" Interroge le grand Charles.
– "Ou êtes-vous devenus simplement des lâches au point de tout accepter de vos tyrans, jusqu'à en perdre la tête, tout votre bon sens, par peur de perdre physiquement votre vie ?
Il vaudrait mieux, pour vous, mourir décapités par la main de votre ennemi.
– Il n'est de pire maladie que de renoncer à vos libertés !"
Pour conclure, je rappelle que le Général de Gaulle vous avait prévenus du retour du fascisme en Europe, sous le prétexte fallacieux et "droitdelhommiste" de lutter contre le "Hate Speech".
Ces articles avaient été rédigés en anglais
[il y en eut deux ou trois, de mémoire]
… à sa demande expresse en 2018 pour toucher un large public,
– principalement un public américain et canadien car le grand Charles prévoyait déjà l'impact de cette censure totalitaire sur des élections de moins en moins "démocratiques".
– Ce que pense le Général de Gaulle de Barack Obama ?
Demandez-le lui, au nabab de Chicago !
————————————————————–
ARTICLES DE FEVRIER 2018 DICTES PAR LE GENERAL DE GAULLE
CONTRE LE HATE SPEECH
————————————————————–
https://deuvosguard.org/2018/02/10/the-general-de-gaulle-wants-you-to-know-that-in-europe-you-are-going-to-make-state-censorship-appear-and-to-make-satire-and-humour-disappear-the-harmful-consequences-of-european-censorship-are-ill/ ////
General De GAULLE wants you to know that, in Europe, you are going to make state censorship appear and to make satire and humour disappear. The harmful consequences of european state censorship are illustrated by the italian example. In Europe, Italy is the second country to have voted for the same « german » hate speech law without exercising its critical thinking.
NO COUNTRY HAS THE RIGHT TO IMPOSE ITS WILL UPON OTHER COUNTRIES.
Today we understand FASCISM as FRANCO's Spain, MUSSOLINI's Italy and HITLER's Germany.
From three fascists european regimes, spanish, italian and german regimes, the dismal memory of the past can contribute to human rights as long as it is revealed and repaired.
Here we seem to have a rule of peremptory law which, far from protecting the most vulnerable population, forbids them to express themselves freely especially if they are political opponents.
So nowadays what d'you see ?
The return of FASCISM is NOW obviously visible in European Union.
STATE CENSORSHIP is based on a threatening nature of FASCIST ideology.
And TODAY, Britain, then France have also enacted HATE SPEECH LAWS under german dictatorship, it is to say, fascist european censorship.
Yes, many of the countries concerned have adopted hate speech laws that not only ensured impunity to authoritarian regimes for the current european gouvernments but, in effect, also impeded investigations by the justice systems against these politicians and civil servants
… who mustNOT abuse their authority
… or must NOT use their power or position in a manner that is offensive, humiliating, embarrassing or intimidating to another person,
… above all even when this person is a POLITICAL OPPONENT.
It was not acceptable for a small group of people to attempt to impose their will and misguided ideology on others through the use of force and terror tactics ;
… european people should be free to choose the type of government under which they wished to live.
The german government's desire to impose its will on the majority of the european countries is therefore potentially dangerous.
Now let's look at what happens in Spain, a former fascist country like two others european countries, Germany and Italy.
For that, look at the excellent blog http://www.techdirt.com/
Italy and Germany
_______________________________________________
FIRST ARTICLE :
https://www.techdirt.com/articles/20180120/05380339047/spanish-government-uses-hate-speech-law-to-arrest-critic-spanish-government.shtml
Spanish Government Uses
Hate Speech Law
To Arrest Critic
Of The Spanish Government
from the shocked-SHOCKED-to-find-such-a-predictable-use-of-a-bad-law dept
Free Speech
by Tim Cushing
Thu, Jan 25th 2018 10:36 am
[ Spain's government has gotten into the business of regulating speech with predictably awful results. An early adopter of Blues Lives Matter-esque policies, Spain went full police state, passing a law making it a crime to show "disrespect" to law enforcement officers. The predictable result? The arrest of someone for calling cops "slackers" in a Facebook post.
Spain's government is either woefully unaware of the negative consequences of laws like this or, worse, likes the negative consequences. After all, it doesn't hurt Spain's government beyond a little reputational damage. It only hurts residents of Spain. When you're already unpopular, thanks to laws like these and suppression of a Catalan independence vote, what difference does it make if you're known better for shutting down dissent than actually protecting citizens from hateful speech?
One Catalan resident is getting the full "hate speech" rap-and-ride.
A Catalan high school teacher, Manel Riu, appeared in court on Thursday accused of hate speech for his tweets and Facebook posts criticizing Spain, government members and the Guardia Civil police. Over a hundred people escorted him to court in Tremp, west of Catalonia, where he denied any wrongdoing and asked for the case's dismissal.
As a Catalan, Riu certainly has reason to criticize the Spanish government. During the last attempted referendum, the Spanish government sent police to seize ballots, voters' cellphones, and ordered Google to remove a voting location app from the Play store. The evidence against Riu is composed of 119 tweets gathered by the Guardia Civil, Spain's oldest law enforcement agency — one that blurs the line between playing soldier and playing cop far more often than its US counterparts.
One tweet apparently compared Spain to hell. The rest are presumably similarly unflattering. Hyperbolic venting by unhappy citizens is to be expected. It also should be protected. Insulating the government from unhappy citizens never works out well. But that's how Spain is handling dissent: by sending out the most "police state" wing of its police forces to arrest people for calling Spain figuratively hell.
The crime cited here is a violation of Spain's hate speech law. But that makes no sense. Hate speech laws are supposed to protect underprivileged groups who are often targets of derogatory comments. They're not supposed to protect the powerful from the underprivileged. The anomalies of hate speech law enforcement are the times they're actually used the way they should be. (Not that they're good ideas in the first place, but for the sake of argument…) Shutting down dissenters and critics of the government is the status quo.]
–—————————————————————————–
TWO COMMENTS (not all) :
Jordan Chandler, 25 Jan 2018 @ 10:49am
What's next?
Spanish Inquisition 2: Electric Boogaloo
And then Kick the Jews Out 2
https://en.wikipedia.org/wiki/Queen_Isabella_(sculpture)
Hey let's build some more statues to Dictators!
–——————————————————————————-
btr1701 (profile), 25 Jan 2018 @ 11:11am
> Hate speech laws are supposed to protect underprivileged
> groups who are often targets of derogatory comments
Which is itself authoritarian and horrible. Even when used properly 'hate speech' laws are incompatible with a free society, which is why the US thankfully does not recognize a 'hate speech' exception to the 1st Amendment, despite all the governors and legislators that pretend that there is one.
____________________________________________________________
SECOND ARTICLE :
https://www.techdirt.com/articles/20151020/19194932582/hate-speech-laws-are-just-another-way-governments-to-punish-people-they-dont-like.shtml
'Hate Speech' Laws Are Just Another Way
For Governments
To Punish People
They Don't Like
from the adding-more-tiers-to-the-'equitable'-justice-system dept
Free Speech
by Tim Cushing
Wed, Oct 28th 2015 6:22am
Two recent legislative efforts have been mounted to add police to the rolls of "disadvantaged" citizens in need of the additional shelter of "hate crime" laws. Hate crime laws are immediately problematic. They add additional punishments to criminal acts already punishable under existing laws. It's exactly the sort of thing justice isn't meant to be: vindictive. A murder is a murder, whether or not it was propelled by someone's underlying biases. A threat is a threat, no matter the threatener's personal views on race, marriage or human sexuality. Adding additional punishments solely because of a perceived motive serves no purpose other than to make those who support these laws feel like past racial/sexual wrongs are slowly being righted. The sinners of the present pay for the sins of the past sinners.
Adding police officers to this mix is not just stupid and completely antithetical to the underlying rationale of "hate crime" laws. It's also incredibly dangerous. Elizabeth Nolan Brown of Reason takes a look at how hate crime laws are being deployed in other countries. What she's found is that hate crime laws are like any other: they're abused most frequently by those in power and deployed inconsistently to further governments' aims.
The agency tasked with prosecuting hate speech in Kenya is called the National Cohesion and Integration Commission (NCIC); it was formed in 2008 to address ethnic conflicts in the nation. Onyando asserts that NCIC has ignored the bulk of complaints it has received and acts "more like an arm of the ruling coalition" than an independent agency, honing in only on those who speak out against the Jubilee Alliance, a coalition established in 2013 to support the candidacy of current President Uhuru Kenyatta and Deputy President William Ruto.
In this case, the government only cares about hate speech when it's on the receiving end of the hate. But this selective enforcement isn't limited to non-Western governments with a history of corruption. It's also happening in Europe.
Because "hate speech" is not narrowly defined, it's up to those in power to decide what qualifies as hate and what doesn't, and often that depends very much on both whom the speaker is and the sympathies of those in power. France has been accused of treating anti-Semitic sentiment with kid gloves while ignoring anti-Muslim expression. In the U.K., a British teenager was arrested after criticizing British military actions in Afghanistan.
So, selective enforcement should work out great when it's cops who are targeted. Threats against law enforcement officers will be treated as exceptional crimes, even though they're facially indistinguishable from threats made against non-uniformed individuals or groups.
The government in general is supportive of law enforcement, even when agencies' track records indicate this trust is unearned. The selective application of hate crime/hate speech laws will almost always favor this particular "protected" group. "Hate crime/speech" sentence enhancements will be piled on top of existing sentence enhancements pertaining to the assault of government employees. Fines and bail amounts will increase dramatically.
In San Francisco, for instance, leaders recently condemned graffiti saying "No More Chinese" as hate speech. The suspected spray painter was charged with 13 crimes, including felony vandalism with a felony hate crime enhancement. "We're exposing a man to somewhere around six years of jail time for spray painting," said public defender Yali Corea-Levy. And while bail for felony vandalism is normally set around $25,000, the suspect's bail awas set at $155,000. Similar outrage has not been summoned in San Fran for street art advocating the killing of hipsters or urging "techie scum" to die.
Our own government has already indicated a willingness to punish speech that "attacks" the home team. It won't take much to persuade it to use its power against those who take aim — verbally or physically — at law enforcement professionals. These new rights won't be equally granted. They will be used almost exclusively to ensure groups with considerable amounts of power and protection are given just a little more.
——————————————————————————
SOME COMMENTS
Anonymous Coward, 28 Oct 2015 @ 6:37am
Weak argument
Laws Are Just Another Way For Governments To Punish People They Don't Like
You could use the above headline and make the same exact arguments.
———————————————————————————
Anonymous Coward, 28 Oct 2015 @ 8:58am
Re: Weak argument
Yes, you are correct but still a valid argument.
The very idea of all it all is for people to remain vigilant which is completely not happening.
All laws are nothing more than people with power establishing what they do not like, this will never be different at any other time or any other place.
You can concoct all manor of blame or excuses like "separation of church and state" to try to block something you don't like in a law… but the reality is this. If enough people in power want you marginalized or marching to their orders… you either march or you fight back.
The idea that all religion is bad only creates a cover for the real evil… humanity and it contrived institutions… some do manage to do some good, but when they become trusted… that is moment corruption has become its core and it will be slowly eaten away. Hate Speech is the same… an idea of corruption that breeds and props corruption up. A construct of sheep that live in fear and weakness.
——————————————————————————
---
Anonymous Coward, 28 Oct 2015 @ 1:46pm
Re: Weak argument
This is factually incorrect.
Before we had laws and separation of powers, governments were absolutely free to destroy any citizen they disliked.
Laws are a way to -PREVENT- the government from simply punishing who they dislike, specifically defining what kinds of behaviors are punishable, and guaranteeing that everything not listed is ok.
Vaguely worded, subjective, overly broad laws, are a way for governments to punish people they don't like.
It's why we oppose them.
——————————————————————-
ChrisB (profile), 28 Oct 2015 @ 11:35am
Re: Re: sorry, but no
Hate crimes are simply normal crimes with hate speech thrown in. For example, assaulting someone vs. assaulting someone while yelling "I hate whites". Should be the same punishment.
——————————————————————–
Anonymous Coward, 28 Oct 2015 @ 7:08am
Re:
I never understood the whole hate crime thing either. Its just one of those laws passed to calm the 'ethnic' groups from rebelling too much.
Don't worry blacks,
we've passed laws to protect you,
now you can go back to living
in poverty
and unequal opportunity.
————————————————————————————–
Wendy Cockcroft, 29 Oct 2015 @ 3:32am
Re: Re:
It is an attempt to legislate morality
and as Kennedy said, you can't.
Mean people are mean and putting limits on the words they can use
or the symbols they are allowed to display in public will NOT make that go away.
You can't solve an "inside" problem from the outside, people.
---
———————————————————————
John Fenderson (profile), 29 Oct 2015 @ 7:51am
Re: Re: Re: Re:
"Should people be allowed to promote or defend that?"
As awful as it is, yes, people should be allowed to promote or defend it.
Expressing your opinion should never be against the law,
no matter how objectionable that opinion is.
——————————————————————————
aglynn (profile), 29 Oct 2015 @ 7:11am
Re: Re: Re: Re:
Never mind Mao, or Truman for that matter.
Mao alone was responsible for a larger genocide than all religious conflicts in history combined.
And he justified it specifically in the name of atheism.
————————————————————————-
Anonymous Coward, 28 Oct 2015 @ 8:01am
Here is a thought
How about protecting everyone against hate crime?
Governments tend to be the worst discriminators.
Try practicing what you preach.
But common sense doesn't get votes, does it?
————————————————————————
Richard (profile), 29 Oct 2015 @ 7:07am
Re: Hate Crime Laws
Hate crime laws are meant to protect those still on the wrong side of violent systemic discrimination. For that purpose they are valid.
No they are not. Ordinary laws, properly applied, will do that just fine. Hate crime laws simply give an unfair advantage to those who, whilst nominally belonging to the disadvantaged group, are in fact wealthy and powerful.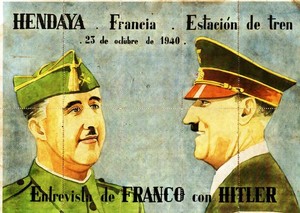 _______________________________________________
THIRD ARTICLE :
Proposed Spanish Law Would Make Online Calls For Street Demonstrations, And Circulating Riot Images, Illegal
from the who-needs-militarized-police-to-muzzle-dissent? dept
Free Speech
by Glyn Moody
Tue, Dec 16th 2014 9:34am
Proposed Spanish Law Would Make Online Calls For Street Demonstrations, And Circulating Riot Images, Illegal
from the who-needs-militarized-police-to-muzzle-dissent? dept
Techdirt has been highlighting the growing problem of police militarization in the US for a while, and its huge impact on basic rights like free speech. But over in Spain, the government has taken a rather different approach to muzzling dissent. Rather than turning the police into a militia that can stop demonstrations through the use of overwhelming force, it's aiming to bring in a new law that makes organizing and taking part in protests — both on the streets, and online — almost impossible. Here's Global Voices' summary of what the new "Protection of Public Safety Bill" currently proposes:
It is against the law to participate in a demonstration before a state institution without sending prior notification to the relevant government office.
Disobedience or resistance to authorities; refusing to identify oneself; and giving false or inaccurate information given to state security agents are all prohibited.
"Insulting, harassing, threatening, or coercing" members of the Security Forces will constitute a serious offense.
But in addition to these general measures, there are some aimed specifically at ending the use of the Internet to organize protests:
Those who call for demonstrations through the Internet, social networks, or another other means may also be penalized for having committed a very serious offense.
The circulation of riot images during demonstrations can also constitute a very serious offense, punishable by 600,000€.
Circulating information on the Internet that is understood to be an attack on an individual's privacy or that of a person's family, or that contributes to disrupting an operation, will be punished equally with fines up to 600,000€.
The chilling effect that those last three will have on protests is clear. People will be reluctant to express any view that might be interpreted as calling for a demonstration, however vague. Forbidding riot images from being posted will, of course, mean that images of any police brutality against demonstrators are less likely to be circulated widely, removing one of the few brakes on violent police responses. And the last one concerning an "attack on privacy" is so vague that any mention of an individual might well be caught by it. In addition, anyone "insulting" Spain, its symbols or emblems, may be punished with up to a year's imprisonment.
Despite pressure from the public and opposition politicians, the legislation has been passed by the Spanish Congress, and now goes to the Senate for final approval. That means the only thing likely to halt it is an appeal to Spain's Constitutional Court. What's worrying here is the very clear intent to bring in a law that makes the online organization and coverage of peaceful protests difficult or even impossible — something that many other governments would doubtlessly love to achieve, and may well even be encouraged to attempt if Spain goes ahead with this awful proposal.
—————————————————————————
SOME COMMENTS
Nom du Clavier (profile), 16 Dec 2014 @ 8:22am
The circulation of riot images during demonstrations can also constitute a very serious offense, punishable by 600,000€.
Just publish them in Australia, it's already the day after the demonstration there.
——————————————————————
Ninja (profile), 16 Dec 2014 @ 9:39am
Considering what they did in the news snippets and links case it's not surprising that they are moving bad laws forward.
The conspiracy nut in me says the news move was intended to make it harder for the newspapers and this will be another nail in the coffin.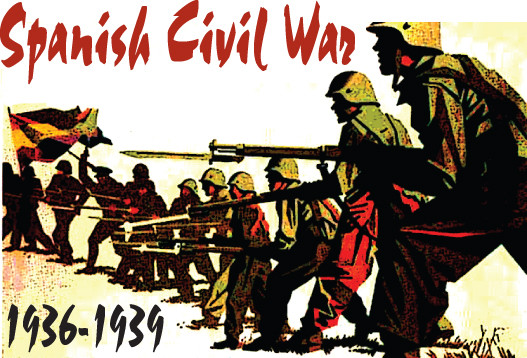 ———————————————————————————–
Anonymous Coward, 16 Dec 2014 @ 9:44am
Dear Citizens…
We are removing more of your liberties.
~All Current Governments
There is currently no nation that stands for Liberty at this time.
—————————————————————————
tqk (profile), 17 Dec 2014 @ 12:20pm
Re: Re: Dear Citizens…
If you want a vision of the future, imagine a boot stamping on a human face – forever.
Seems he had it right
Easy answer: Who's boot? Who's face?
There's enough anger extant out here that they should be worried, perhaps even afraid, for their lives. "The peasants are revolting!" Yeah, and they're sharpening the guillotines.
————————————————————————-
Anonymous Coward, 16 Dec 2014 @ 9:49am
and this is why the various governments are utilising what ever data gathering and surveillance they can!
it hasn't and never has had anything to do with terrorists or terrorism, it has always been about trying to keep ahead of the people when we want to kick off like we did over ACTA.
if there are laws in place that prohibit any sort of demonstration, protest and any informing to others about protests, the security forces can get to the designated meeting places in time to stop things before they start
and the people can be arrested and banged up for doing the slightest of things !!.
the even bigger problem is that
if we are not careful,
the Planet is going to become one massive dictatorship
with individual leaders
and we will all become servants !
—————————————————————————–
Baron von Robber, 16 Dec 2014 @ 10:11am
Franco is back in power ? =b
Anonymous Coward, 16 Dec 2014 @ 1:20pm
Re: Catalonia should split while there's still time.
Ultimately that is probably the main thing this law is meant to quell. That and the expected demonstrations starting when the next wave of economic cuts hit.
Spain, Italy and Greece are all turning bad in different ways:
– Spain is turning to oldschool repressive measures.
– Italy is turning towards their government instability and the massive corruption they know so well in politics. Especially after the new way to calculate economy.
– Greece is turning towards the most brutal fascist group in Europe at the moment (Golden Dawn) versus an activistic denialist coalition (Syriza).
Ireland and Portugal are the only countries who truely have left the PIIGS. Italy is on the fence towards recovering, Greece can at least see light at the end of the tunnel, while Spain still looks at a long darkness even if things are improving from horrible towards bad.
——————————————————————————-
Anonymous Coward, 16 Dec 2014 @ 10:26am
The government has watched the Arab spring, and are scared shitless. Modern communications allows people to self organize, without any real leaders, and that can be almost impossible for governments to deal with. So they think they had better take steps now to prevent that happening, little realizing that they are making a popular uprising more likely by doing so.
—————————————————————————
Socrates, 16 Dec 2014 @ 3:02pm
A western spring might spring into action
Spain use might against the populace because might might be used against the privileged.
Sadly, the US and the rest of Europe also force the issue. Arming the police for massacres and occupation, dressing police officers as demonstrators and smashing windows, jamming of cell phones, erasing evidence, and making loyal mass medias utterly untrustworthy. And so on.
I assume crowd control is the motivation. Crowd as in the population.
This has gone wrong before.
Has they learned nothing from history?
—————————
Anonymous Coward, 16 Dec 2014 @ 10:35am
How does this tie in with the freedom of expression and freedom of assembly from the European Convention on Human Rights?
———————————————————————–
Anonymous Coward, 16 Dec 2014 @ 10:36am
Once again, another govenment must learn…
…that
those who make peaceful revolution impossible
make violent revolution inevitable. https://www.youtube.com/embed/hBATlxWuW5U?version=3&rel=1&showsearch=0&showinfo=1&iv_load_policy=1&fs=1&hl=en&autohide=2&wmode=transparent
Brendan O'Neill – hate speech laws & censorship make people stupid
————————————————————————————-
That One Guy (profile), 16 Dec 2014 @ 2:35pm
Re:
Oh they continue to be a representative government, it's just they're not representing the citizens at large, but only a small percentage of them.
———————————————————————————
Anonymous Coward, 16 Dec 2014 @ 6:02pm
When a government is no longer willing to listen to it's people. Why would people continue to bestow such a government with consent and authority?
The obvious answer is because the Spanish thug department will use physical violence against those attempting to undermine the government's authority.
My answer is undermine their authority in little ways during your every day life.
Death by a thousand cuts.
—————————————————————————–
Anonymous Coward, 17 Dec 2014 @ 2:04am
Psssh Span is a dead country anyway.
All prepped to be kicked out of the Euro in June 2015…riots everywhere, fascist draconian laws in place.
Judges bought off with foreign currency, and a government that openly murders anyone that looks like they might be a political challenge.
———————————————————————————
here we go again, 17 Dec 2014 @ 4:37pm
So, it's not law yet…
That means it's still legal to call for action now…
I hereby call for political protests and sharing of pictures taken at said protests by the good citizens of Spain.
If this crap becomes law then ignore it.
Continue to dissent and protest.
If the government continues to oppress then revolt any way you can.
To the rest of the world, it's time to South Park this thing; Catman-bra style…
Somebody make a trendy hashtag and let's get some shirts printed, stat!
——————————————————————————-
GEMont (profile), 19 Dec 2014 @ 12:58pm
Give those folks a bigger shovel, please!
Damn.
I'd swear Spain must have gotten itself a truly christian government,
because they certainly do apperar to be hell bent on taking their entire country to the "other side" as fast as possible.
Is there a word for national insanity??
How about national suicide??
————————————————————————————————-
Related
From General De GAULLE : – "German hate speech law is the FUTURE of Europe : – first in Germany, then in Italy, Spain, Great Britain and France ! Would you believe ! Surprise, surprise ! Or dialogue at european summit ? If all the Republicans and french President, Laurent WAUQUIEZ, don't combat Internet State censorship, your political opponents are going to everything possible to destabilize us, to make us lose the elections. YOU KNOW THAT !?! »
————————————————————-
General De GAULLE wants you to know that, in Europe, you are going to make state censorship appear and to make satire and humour disappear. The harmful consequences of european state censorship are illustrated by the italian example. In Europe, Italy is the second country to have voted for the same « german » hate speech law without exercising its critical thinking.
Image choisie par le Général de Gaulle :
… Answer to these questions, please !