– La chaleur, cette montée en température corporelle due à la météo, hot, very hot !
Je le suis, après l'avoir précédé.
Sa monture l'attend à l'extérieur, un splendide bolide pour un amateur de vitesse et de sensations fortes :
rien de surprenant quand on est un mâle dominant comme lui !
– Alors, comment résister à la tentation du vide, à ce vertige des sens et comment ne pas se le figurer comme un « rider » s'enfonçant dans la nuit profonde, une nuit sans fin où les hommes se confondent avec les loups pour devenir des killers ?
______________________________
Speed, very speed and velocity : – there's a killer on the road !
______________________________
« Riders on the storm » –
Storm like une tempête, la tempête où se perd la silhouette de l'homme que l'on aime et que l'on s'entête à aimer en espérant, un jour, son retour.
C'est la figure légendaire du héros solitaire, le « lonesome cowboy» qui chevauche de ville en ville, de fille en fille, et ne se pose jamais quelque part ni ne se repose longtemps dans leurs bras.
Il le sait, une belle l'attend, – il en est sûr !, là-bas, n'importe où !
Il est sûr de son pouvoir de séduction, tellement sûr de sa victoire en toute situation…, sinon il ne serait pas un mâle dominant, un « mâle Alpha ».
______________________________
Alpha Male : 15 traits & How to Be One to Live the Best Life
Updated on Jun 07, 2022 | Published on Sep 19, 2020
Reviewed by Dr. Nereida Gonzalez-Berrios, MD , Certified Psychiatrist
An alpha male ranks at the top of the socio-sexual hierarchy. He is the most desirable of all men having greater access to money, power, status, and mates. The alpha is most attractive in the block and often tagged as a "real man".
[…]
[…]
11. Master the game of attraction and seduction
A true alpha male knows the art of attracting females. He is an artist who very artistically seduces the woman he finds attractive. He will not shy away from expressing his desires or needs.
If you truly want to become an alpha, you must give up the mentality of settling for less. You have to develop a mindset where settling is not an option. Otherwise, your habit of settling will pervade every area of your life!
Instead of settling with whatever or whoever you get in life (a classic beta male trait) start stretching yourself to the land of endless possibilities. Resolve to date high-quality women only.
Go out with charming women who are confident, independent and brings out the best in you. Of course, you can't do it in one day. But you have to practice being confident with women.
You don't have to compromise and get into a relationship with someone you do not love. Instead, start going out on date nights with your idea of a romantic partner. Eventually you will find the "one".
[…]]
___________________________
« Riders on the storm » for « Alpha woman »
_____________________________________
Un autre homme dégage ce parfum de virilité extrême qui rend folles les femmes jusqu'aux plus sages et les excite pour son plus grand plaisir de mâle Alpha :
– c'est Elvis Presley.
C'est le seul homme que je connaisse qui rivalise de sex-appeal avec lui, mon mâle Alpha :
Elvis Presley à qui je rends hommage ce soir !
______________________________
Elvis Presley – Trouble (Supper Club)
('68 Comeback Special)
14 nov. 2019
Lyrics :
[ If you're looking for trouble
You came to the right place
If you're looking for trouble
Just look right in my face
I was born standing up
[…]
I've never looked for trouble
But I've never ran
I don't take no orders
From no kind of man
———————
I'm only made out
Of flesh, blood and bone
But if you're going to start a rumble
Don't you try it on alone
———————-
Because I'm evil, my middle name is misery
Well I'm evil, so don't you mess around with me
I'm evil, evil, evil, as can be
I'm evil, evil, evil, as can be



————————
So don't mess around don't mess around don't mess around with me
I'm evil, I'm evil, evil, evil
So don't mess around, don't mess around with me
I'm evil, I tell you I'm evil
So don't mess around with me
Yeah! ]
_________________________________
Publicité
Sauf que le mien, mon mâle Alpha, il est encore plus beau, plus stylé, ses traits fins ciselés par le soleil du midi et ses yeux bruns allongés,
ombragés par des pulsions interdites et une passion totalement inédite,
une fiction inaffichable dont il est l'acteur désirable en diable sans en être vraiment l'auteur.
_____________________________________
Le son de la vidéo n'est pas très bon mais le montage vidéo, lui, est top :
–trop « lui », tellement « lui », mon mâle Alpha !
– Au fait, mon amour, comment se porte « le petit Nicolas » ?
Un tango, mon toréador adoré, avec une passe spéciale, une « Veronica », non ?
Tu ne veux toujours pas apprendre à danser le tango, mon si bel hidalgo ?
Tu as raison :
– il y a des situations, plutôt des excitations, que même un mâle Alpha a du mal à contrôler… n'est-ce pas ?
_____________________________
Elvis Presley got erection filming 'Girls! Girls! Girls!' — and it wasn't edited out
By
November 1, 2021 12:23pm
(swoosh effect)
This Day in NY Sports History: Giants draft Lawrence Taylor
[ Elvis Presley was well-known for making the women swoon with his moves.
However, the King of Rock and Roll apparently turned himself on as well after getting "excited" while shooting a dance scene with actress Laurel Goodwin during the 1962 musical comedy "Girls! Girls! Girls!" The steamy scene was described in "Good Rockin' Tonight," a memoir by Presley's former manager, Joe Esposito.
"Damn pants were rubbing me the wrong way and I couldn't stop the feeling," the "Burning Love" singer supposedly told Esposito of the tentpole moment, the Mirror reported.
The spontaneous arousal occurred while Presley was grooving with Laurel to the song "The Walls Have Ears."
"The dance scene with Laurel was complicated … at some point during all the wiggling and jumping, those pants really rubbed him the wrong way, and Little Elvis, as he called it, became erect," Esposito recalled.
The Mississippi-born star was apparently so shocked at the manhood-moving moment that he ran over to Esposito and exclaimed, "Did you see that? Did you see what happened below the belt?"
"Geez, I hope they don't have to reshoot this," Presley supposedly lamented, while his manager was certain "Little Elvis" wouldn't make the final cut.
However, when the "Blue Suede Shoes" crooner sat down to watch the rough cuts, he noticed that the incident was left in. Despite the scene's inappropriate nature, "Girls! Girls! Girls!" director Norman Taurog had decided to use the existing cut because of how complicated the scene was to shoot, according to the Express.
"Hot damn! Will you look at that? I was hoping it wouldn't show because the pants were black," Esposito recounted his client telling him at the time. "But there it is, sticking out like a sore thumb … well, sort of like a sore thumb."
The manager added: "I couldn't believe it when the movie came out. There was Elvis, dancing around the apartment with Little Elvis at attention and aimed directly at Laurel!"
This isn't the first time a character has accidentally been filmed at full attention. In perhaps the most infamous phallic cameo to date, the priest in Disney's animated "The Little Mermaid" seemed to be drawn as visibly excited in the original VHS cut of the film. The risqué snippet has since been deleted by Disney. ]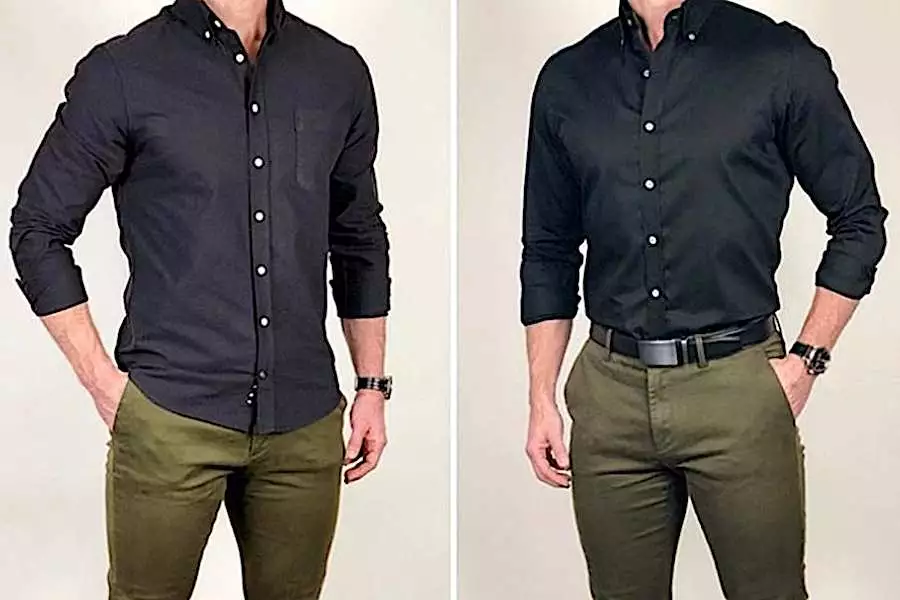 – For « Little Nicholas » is also an Alpha male :
« He doesn't take no orders
From no kind of man » !
but from women ?
What's your reaction to this article?
RECOMMENDED FOR YOU, my killer,
"kill me softly, not badly, please !"
____________________________________________________
CENSORSHIP OF MY BLOG "Déu vos guard"
Mon blog "Deu vos guard" vient d'être déréférencé, non par WordPress, correction, mais par un seul navigateur "DuckDuckgo" sur les deux ou trois navigateurs testés pour accéder à Google. En fait DuckDuckGo est un métamoteur qui remouline des résultats de recherche déjà trouvés. J'avais eu le tort d'installer ce navigateur de recherche. Ensuite l'enlever est assez galère sauf à avoir les bonnes instructions.
Un ami vient de constater que le moteur de recherche "Microsoft Bing" a déréférencé aussi mon blog "Déu vos guard". Bien sûr, cette censure indirecte s'applique sans concertation et sans explication, validée par les pratiques d'une "cancel culture" à l'hypocrisie déplorable, toujours sous couvert de lutte contre le racisme, le sexisme et que sais-je encore !, alors qu'on tue des Chrétiens chaque jour dans le monde entier et qu'on abandonne les femmes afghanes à leur cruel sort en aidant même les Talibans à se maintenir au pouvoir.
Enfin, ayons une pensée pour Julian Assange persécuté dans ces démocraties occidentales qui se prétendent défenseurs de la liberté d'expression et qui ont et vont emprisonné(er) à vie un journaliste. – – Bravo, les cons !