"Noirs et Blancs, Blancs et Noirs, même destin",
comme l'avaient annoncé les grands Prophètes noirs
dont le Prophète chrétien, Simon KIMBANGU, un grand "résistant".
– "Et ?", me direz-vous.
– "Rien d'autre.
R.A.S..
-Rien à signaler… d'autre !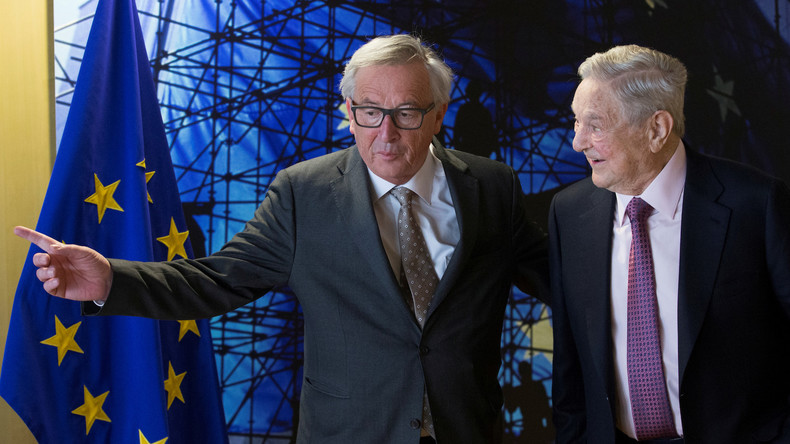 "Pour Georges SOROS, l'Union Européenne est en temps de guerre !" 
– C'est tout ce que le Seigneur veut que j'écrive pour et à l'adresse de Georges SOROS.
Inutile de faire des spéculations.
Inutile de développer davantage.
Car c'est bien souvent quand je tente, avant l'événement,
-ou plutôt l'avènement de l'événement,
-de donner des explications sur ce que "j'ai reçu" que je me plante…
– Alors qu'une fois l'avènement survenu, tout devient simple à déchiffrer dans le "Livre de la Vie"
ou dans le "Livre des morts".
Mon livre préféré, comme livre des morts, est le "Bardo Thodol", livre tibétain, donc bouddhiste.
– C'est un manuel de survie indispensable dans l'au-delà pour ceux qui ne croyaient en rien sur terre.
Je rappelle que beaucoup d'entre nous qui nous croyons vivants, dans les faits, sont déjà morts.
– "Ce sont des sépulchres vivants qui accompagnent d'autres morts à leur enterrement", disait déjà un certain Jésus, cité par ses disciples dans les Evangiles.
C'est encore une question que nous pose Jésus !
Donc, la mort…, la vie…, c'est juste une appréciation humaine, un ressenti subjectif illusoire.
Pour ceux qui ne comprendraient pas cette connaissance démontrée scientifiquement par la physique quantique, que nous pouvons tout à la fois être morts et vivants, je les invite à lire un autre livre de la spiritualité hindoue :
– "la Bhagavad-Gita".
Je rappelle que le Mahatma GANDHI, résistant "indien" sous l'occupation anglaise, avait pour livres de chevet deux livres de Vie :
– "les Evangiles",
[J'ai écrit "les Evangiles", pas le "Nouveau Testament" dans son ensemble, ni encore moins "l'Ancien Testament", substitut de la Torah juive]
– et "la Bhagavad-Gita".
Nous sommes tous pécheurs.
Mais qui a sauvé son pays pacifiquement d'une occupation étrangère comme le Mahatma GANDHI, celui-là ou celle-la pourra le critiquer !
Il ne me semble pas que ces deux ouvrages aient porté préjudice à la capacité spirituelle et politique du "Mahatma", la "Grande Âme", le "Mahatma" GANDHI, à conduire son pays vers l'indépendance par l'application du principe de "l'Ahimsa", la "non-violence",
– le refus de tuer devenu, chez les premiers Chrétiens, leur cri de reconnaissance, le "Non possumus" latin, ("Nous ne pouvons pas…" – tuer) quand ils refusaient de se battre dans les arènes des jeux du cirque romain ou contre les soldats et les païens qui les assassinaient, en bénissant leurs ennemis.
Pour Michel ONFRAY, je suis obligée de préciser que :
La naissance du Christianisme, le VRAI Christianisme non-violent,  est attestée dans les jeux du cirque (IIe siècle),
– bien avant l'Empereur Constantin et sa renonciation aux persécutions contre les Chrétiens en 313. 
Dans les spiritualités du "renoncement", il y a une force VITALE incroyable !
Et pendant que j'écris ce texte, des centaines de milliers d'agneaux innocents sont égorgés conscients et vivants sur le sol de France, un pays autrefois chrétien.
Le Christianisme, par le sacrifice d'un seul homme, a mis fin à tous les sacrifices humains et animaux.
Là aussi, ce n'est ni plus, ni moins que l'accomplissement de la Loi juive rappelé par le Juif Jésus qui était un rabbin.
Le Seigneur condamne la violence, tout acte pouvant nuire à la Vie.
– "Georges SOROS, je ne sais pas ce que signifie "2019" !
Peut-être est-ce une date, l'année prochaine, par exemple ?
Peut-être n'est-ce qu'un chiffre dont la signification sera révélée en temps voulu par le Seigneur ?"
Le Seigneur me demande juste d'ajouter :
– "Prépare-toi, György (Georges) dit SOROS !"
Le chagrin des peuples envahis.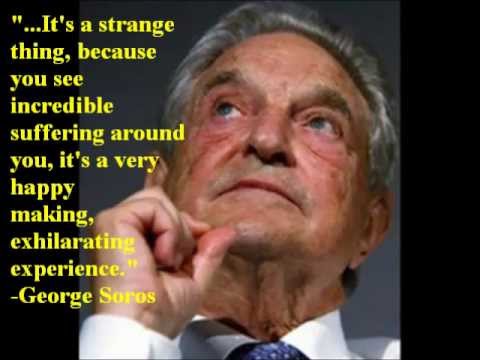 Macronleaks
__________________________________________
https://www.youtube.com/watch?v=4uknVoC9gW0
"And now – there's only
Sorrow
Sorrow"
"SORROW" by MORT SHUMAN
– "Sorrow"
Un secret sans doute que Georges SOROS partage avec le Seigneur dans son coeur…
__________________________________________________________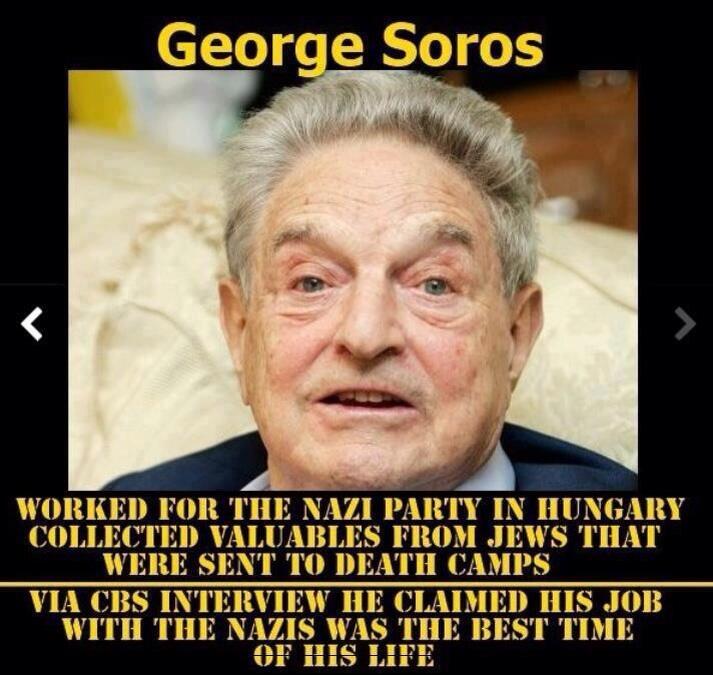 I hope for him that it's a fake new.
If not…Woe to him !